ELECTROLESS NICKEL
Electroless nickel is a process that does not require electrical current (reductant in electrolytic processes) to deposit nickel on a catalytically active surface.
In the electroless nickel bath, both the metal to be deposited and the reducing agent that allows the chemical reaction to take place (hypophosphite) are present. Consequently, the electroless nickel deposit contains a certain amount of phosphorus that gives properties to the coating that are different from those obtained by electrolytic nickel.
Depending on the amount of phosphorus deposited, electroless nickel baths are divided into 3 categories.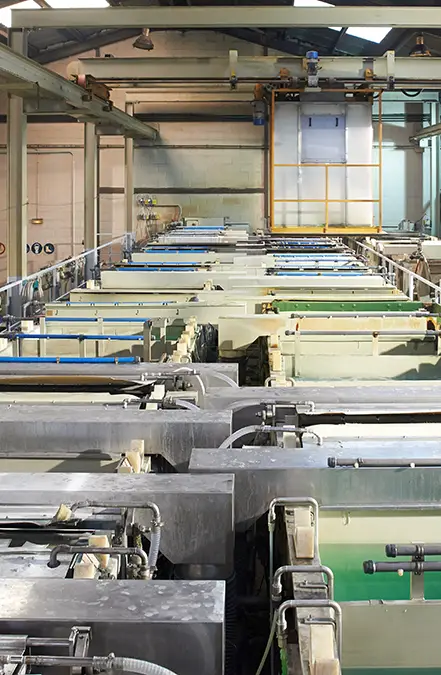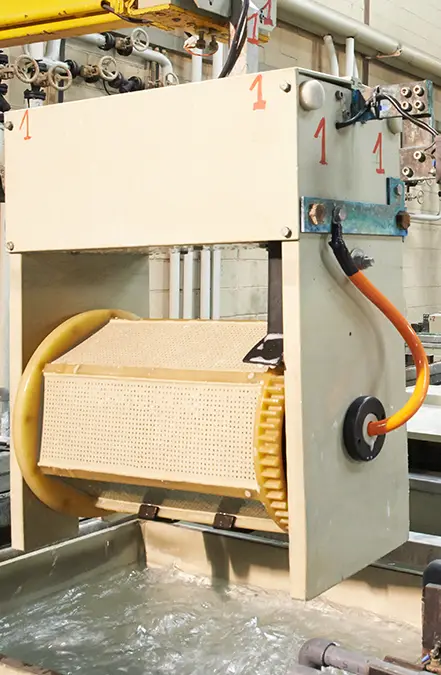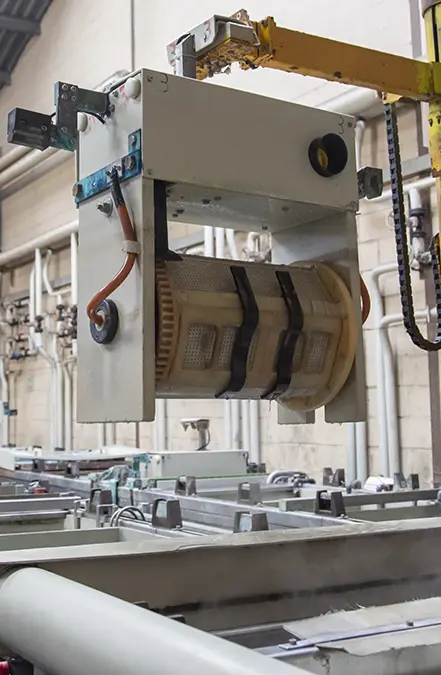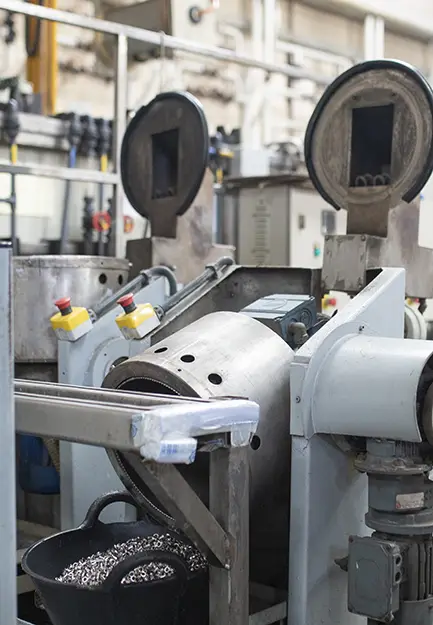 Electroless nickel with low phosphorous content (2-4% P)
Low phosphorous content nickel is a coating that offers great resistance to wear due to its crystalline morphology, which gives it great layer hardness, around 700 HV. Due to its low phosphorus content, the coating is magnetic and not very resistant to corrosion (approx. 48 h in salt spray chamber).
Electroless nickel with medium phosphorous content (7-9% P)
Medium phosphorous nickel is a coating that offers wear resistance. Its semi-amorphous semi-crystalline morphology gives it a surface hardness between 500 – 600 HV, and can reach 950 HV after carrying out an adequate heat treatment.
Electroless nickel with high phosphorous content (>10%P)
High phosphorous nickel is a coating that is used when high protection against corrosion is required, since its high phosphorus content and its amorphous morphology allow it to exceed 336 h in a salt spray chamber, being able to reach longer times depending on the thickness of the layer.
Of the three types of electroless nickel baths, this is the most ductile one as it offers a surface hardness of around 450 HV. After heat treatment, 900 HV can be obtained but part of its high corrosion protection is lost.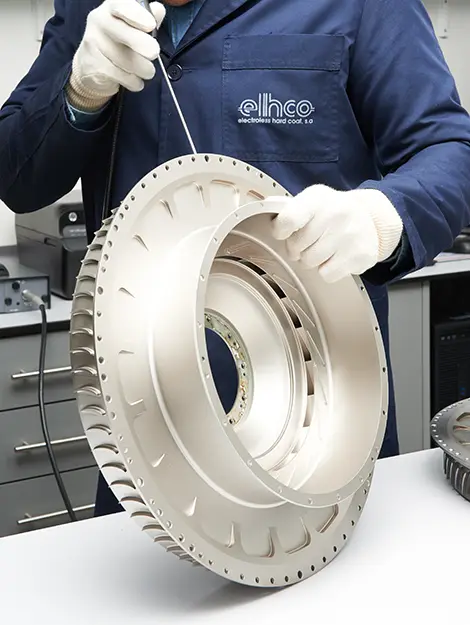 ELECTROLESS NICKEL – PTFE
The electroless nickel teflon process consists in the deposition of a layer of chemical nickel that incorporates teflon particles in its matrix.
It is a coating with a low coefficient of friction, so its wear resistance is very high, as well as its demoulding properties.
The coating has a minimum surface hardness of 400 HV.
ELECTROLESS GOLD
It is a hot-dip deposition process that deposits deep, intensely colored layers of 24-karat gold onto a wide range of metals. This process does not use electrical current.