Elhco has the experience and technical knowledge to perform galvanic coatings and a wide variety of metallic surface finishes with the highest quality standards.
Coatings such as electroless nickel, electroless nickel-teflon, zinc-nickel, electrolytic nickel, gold, silver, tin-plated, anodising and chemical conversion of aluminium, passivation of stainless steels and paint.
WHAT MAKES US DIFFERENT
We pay all our attention to detail, as we are used to precision work, and we adapt perfectly to any specification.
We conceive our work under the premise of understanding the client's needs and why they need them, in order to find the best solution. We offer consultation and advice for a wide range of coatings and processes.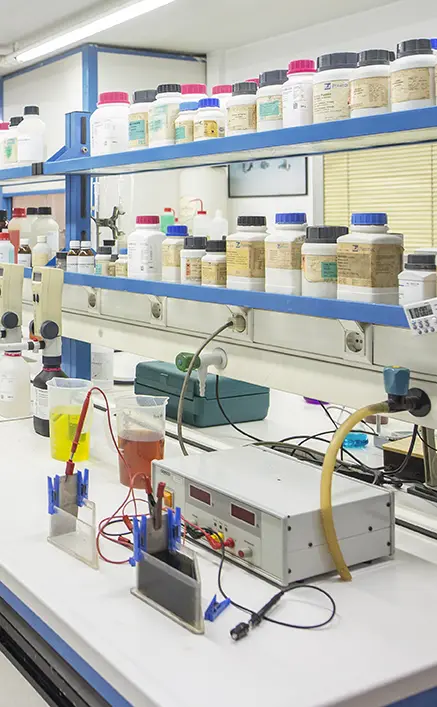 Our ability to overcome challenges, to reach technical limits and to apply new methods has led us to collaborate with different research projects.
Our commitment
Elhco is a company that was born and grows with the commitment to develop its activity within the highest standards of quality and respect for the environment.
This has made us worthy of achieving many quality certifications as well as an award as a model company for the preservation of the environment, granted by the Generalitat of Catalonia.
At the forefront
We have a close collaborative relationship with different research entities across the national territory such as:
Fundación CIDETEC
Institut de Recerca en Energia de Catalunya (IREC)
Universitat de Barcelona (UB)
Universitat Politècnica de Catalunya (UPC)
Universitat Autònoma de Barcelona (UAB)
LEITAT Technological Center